Roadworks
No information on roadworks this year.
Do please check the road closures and one-way restrictions which are to be put in place specifically for this event.
A word of warning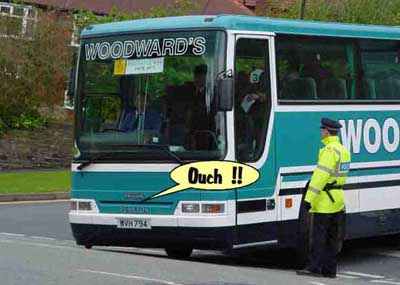 At Lydgate crossroads, coach drivers are warned to be extra careful if they have a long wheel-base vehicle, because of the sharp change in camber.
This is turning out from the bus parking area (Platting Road) towards Greenfield.