Roadworks
Do please check the road closures and one-way restrictions which are to be put in place specifically for this event.
Unity Partnership, who provide Oldham MBC's Traffic & Network Management team, advise that they are not permitting any road works to be undertaken on Whit Friday. The only works that may occur would be emergency works.
All road works can be found on www.roadworks.org, for anyone wishing to check on certain roads they may be worried about.
A word of warning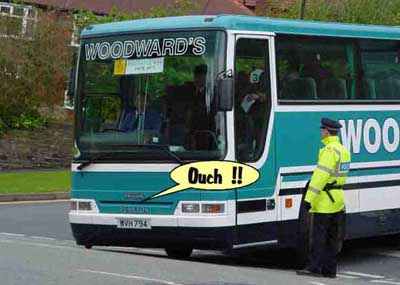 At Lydgate crossroads, coach drivers are warned to be extra careful if they have a long wheel-base vehicle, because of the sharp change in camber.
This is turning out from the bus parking area (Platting Road) towards Greenfield.