Grotton Contest
Station Road, Grotton, Saddleworth, OL4 5SF
Grotton contest recently celebrated its 30th anniversary. So thanks to everyone who has volunteered their time over the years.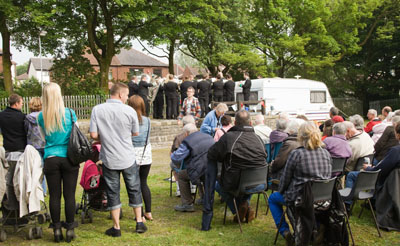 The Grotton Band Contest march takes place along Station Road, which runs from the site of Grotton railway station (closed in 1955) towards the former site of Grotton Lido (closed in WW2). The station served the famous L&NWR Delph Donkey railway line. Grotton Lido was believed to be the biggest open-air bathing pool in the country, 180ft long, with a water chute, a dance floor and a bandstand. There's still a bandstand, but it's at Grotton Pavillion on the site of the band contest
Photo: David Moore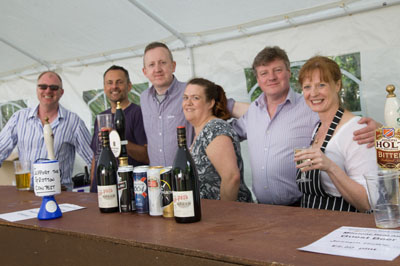 There is good access and parking for disabled.
There is a beer tent on site.
| | |
| --- | --- |
| Times: | 4.30 - 10.00 |
| Adjudicator: | Nicholas Garman |
| Site map | |
New committee members and volunteers will be most welcome! Any queries to Aiden Richards, Christine Talboys-Smith, or Graham Talboys-Smith.
Grotton Myspace page.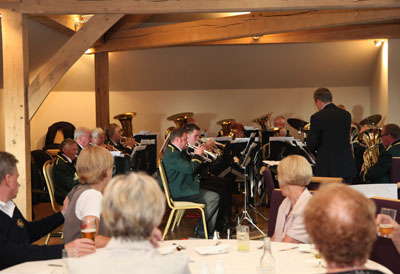 Grotton Contest gets together with Lydgate Contest for their prize-giving evening. This very enjoyable event is held at the White Hart in Lydgate and includes music by a local band and an excellent hot supper.
Many thanks to the White Hart and their helpful staff for the use of the venue and for the supper. As always, a superb evening.